Join us for new wines this weekend!
We've been lucky enough to purchase fruit from two of the most prestigious places in Walla Walla.  And we've crafted some great wines out of them.  (And we're not charging $75 a bottle for them either)….
The EMBEZZLER
Walla Walla Petite Verdot

Normally used as a part of our flagship red blend ~ we were fortunate for extra Petite Verdot from special harvest year to create a small amount of extremely rich, extremely dark and exceedingly aromatic wine. Enjoy the velvety plum, jam, along with mocha notes and spice. Why Embezzler? It was named from the bankers who defaulted the town- not once but twice. And then got the Federal Court hearing delayed so they could attend opening day of baseball season in Portland. (Really!)
SEVEN-7th Anniversary
Cabernet Blend-Walla Walla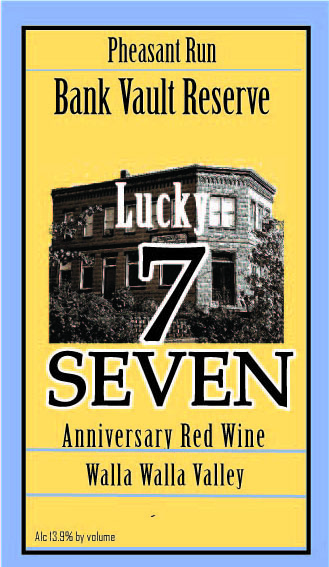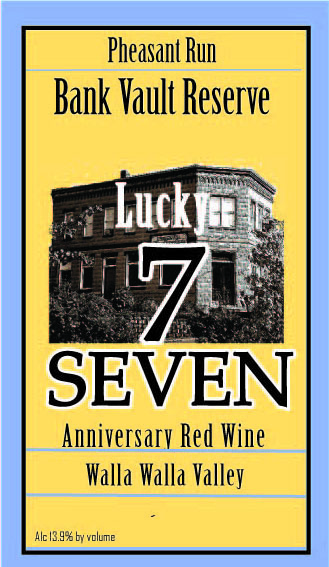 For our 7th anniversary of the tasting room we wanted to make something really special. We selected grapes from one of the best vineyards around – then slowly & carefully crafted a deep rich blend of 80% Cabernet and 20% Merlot.  Rich blackberry and black pepper flavors along with great depth, and breadth. Aged 28 months in French and American Oak- and kept unfiltered to make it a bit chewy.
These great wines are available for a limited time. Due to limited supply we will have a 6 bottle limit….
Cheers!
Open Friday, Sat & Sun 12-5pm