Taste our fantastic wines in our tasting room…  in the restored vaults of a historic bank building.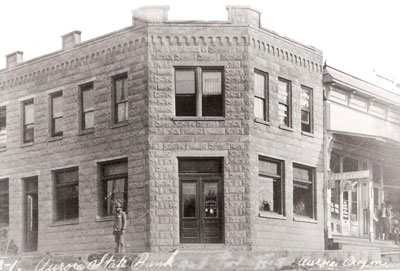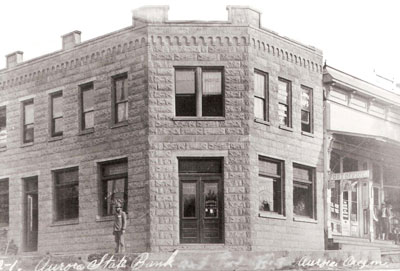 The Pheasant Run Tasting Room is housed in the Historic Aurora Bank Building which was originally built for the 1905 Portland World's Fair (also known as the Lewis & Clark Centennial Exposition). The Portland World's Fair was a world class showcase of the economic boom of the Pacific Northwest. It was held in what is now the NW industrial area, complete with fancy buildings and exhibits, along with lakes & gardens, you could even take a zeppelin from downtown to visit the fair!
The bank building was transported and rebuilt to its current site in Aurora after the fair. Originally it housed a bank and real estate offices on the first floor plus a hops trader and dentist on the second floor.
Located in the heart of Oregon's first historic district; the bank has been lovingly restored and contains many of the original fixtures including doors, flooring and windows. The two bank vaults are surrounded with concrete three feet thick and are still operable and of course are used to store our valuable wines. The smaller of the two vaults is named the lover's vault as it is named for the lady that took the towns money to win back her husband. "I knew that if I took the money he would come back to me…" (it didn't work).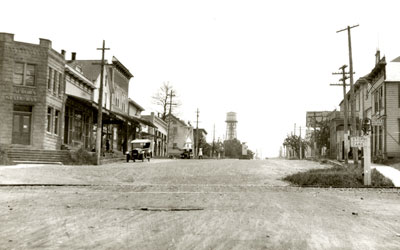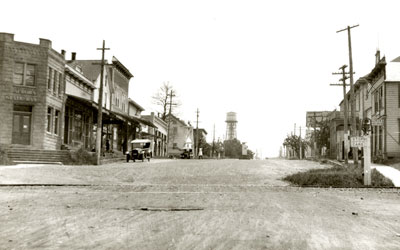 The building served as the town bank through the depression and for a few years afterward. It was robbed multiple times including by a mischievous women cashier, communist plotters, and even the bank managers. Since that time the bank has served as the towns post office, jewelry shop, & antique store and even seen in the movie "Bandits" starring Bruce Willis, & Cate Blanchette.
READ MORE