Looking to have an event in a fun, unique location for 15 to 50 people?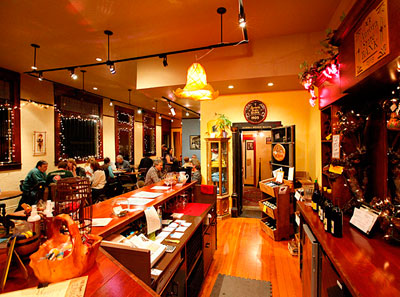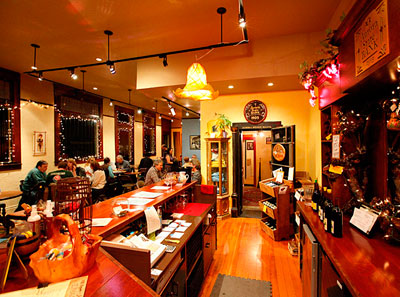 Our historic wine venue along with our friendly and flexible hospitality ensures your next event will be unforgettable.
Come enjoy our wines in one of the vaults of an historic landmark building and take over the entire Aurora State Bank. The building was originally built in Portland at the turn of the century for the 1905 World's Fair also known as the Lewis and Clark Exhibition. It was moved & rebuilt in Aurora after the fair, complete with the original floors, vaults and bars on the windows.
Along with the historical atmosphere in our wine venue, you'll enjoy our beautiful Pheasant Run wines. Including our Bank Vault Reserve wines from Walla Walla and 'Bank Robber Red' our criminally good blend of Cabernet and Merlot. Along with wines made from our family vineyards in the Willamette Valley including our award winning 'Hot Rocks' Pinot Noir.
Make the event yours for the evening. Our special pricing includes a beverage credit for the event and take home possibilities. Enjoy our flexible catering – use our preferred caterers or bring your own…
Great for groups of 15-50 people…
Inside room seats 30+ with room for 50… plus the vaults.

Outside deck and backyard winegarden seats 50+ with room for more!

Flexible catering options – use our preferred caterers or provide your own.

Licensed host/bartender included.
You can host an event in the historic building by emailing us at button below.
EMAIL US
RENTAL FORM
RENTAL FAQs
About the Portland World's Fair
The famous event was Portland's first and only world's fair and ran from June 1 through October 15, 1905. During those four and a half months, 1.5 million visitors passed through the gates to the 400-acre fairgrounds on the northwest edge of town. More than 400,000 were from outside the Pacific Northwest, a huge number of tourists for a city of perhaps 120,000 people. For more information and some amazing pictures check the links below.