It's that time again; this Friday, April 5th is our "nearly famous" First Friday in Aurora.
Our friend, the fabulous Michele Van Kleef, will be performing in the tasting room this Friday night!  Known for her great vocals and lively demeanor she will fill the room with songs and cheer. You can also pick up a copy of her new CD!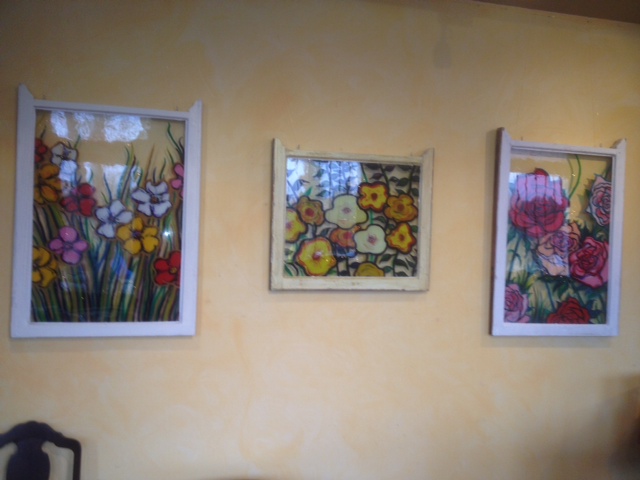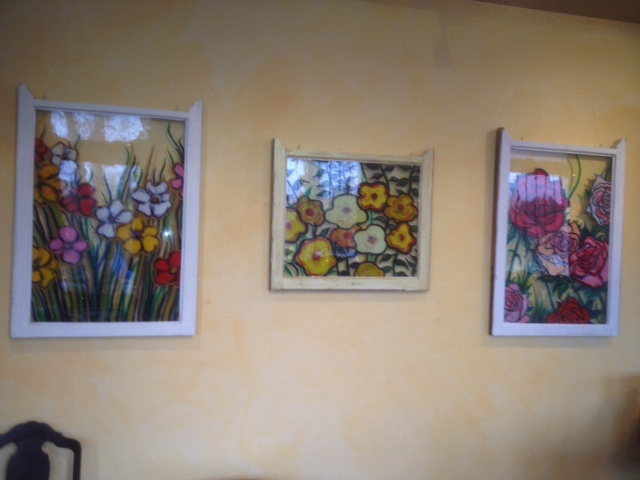 We'll also have great light bites of food available. Along with the great music and light bites we have new artwork from proprietor Carl. Our friends are remodeling the Miller House (next door to the White Rabbit on Hwy 99) which was built in the late 1800s.  We've recycled a few of the old windows and turned them into glass paintings and they make great hanging art!
yard! Our Phe
asant Run Vineyard has been awarded and designated as a 'Salmon Safe' vineyard.  That means our multiyear plan to improve the farm (and the fishing) has become noticed & recognized in the industry.  Because we take extra care with the land and what comes out of it – we manage our vineyards without irrigation or harsh pesticides or chemicals. We are on our way to become a LIVE certified – (Low Impact Viticul
ture & Enology) which less than 1% of vineyards of America have earned that distinction.    We hope you enjoy the difference we are making.
We have special hours on First Friday.  Open from noon-10pm with appetizers from 5-10 pm (and music from 6:30-9 ish).  Our normal tasting room hours are Friday & Saturday 12-6pm and Sunday from 12-5pm.
Looking for something else to do this weekend?  It's "Red Lips & Tulips" this weekend at St Josef's Winery in Canby. Celebrating their 30th anniversary with home-made Hungarian Goulash and Gypsy Jazz music from the Portland Music project.  Sat April 6th & Sunday, April 7th from 12-6pm.  $5 entry includes souvenir glass & mini tasting. Go to our website: stjosefswinery.com
Come on out & see us soon!
First Friday April 2013