It's the holiday season- and we have a special gift for you!
Your own personal bank!  Circa 2019
As our holiday cheer to you we've made a keepsake for you and your friends to have fun with.
A scale model of our Pheasant Run Winery bank building completely done up for the holidays.
There is nothing like decorating the tree with real home-made ornaments….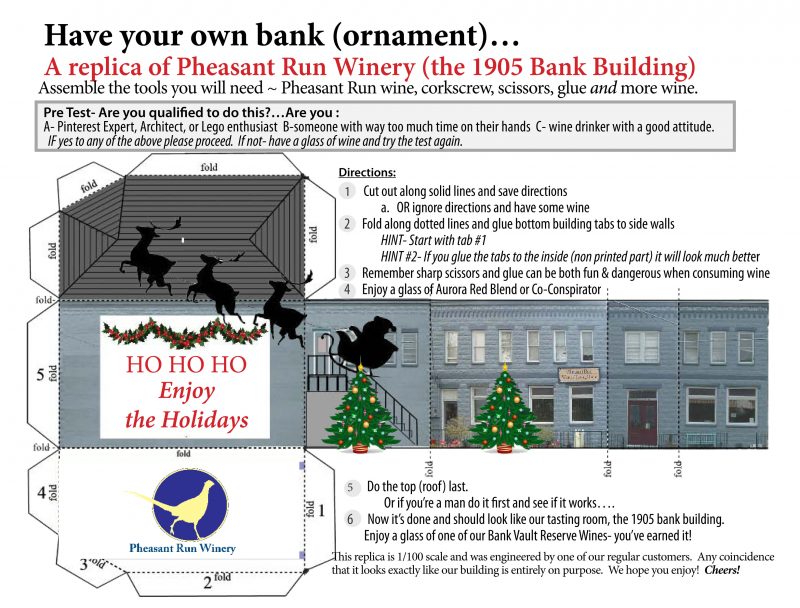 Just print & cut out with scissors (and a bottle of Pheasant Run wine)