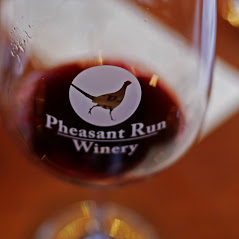 To our wine family-
You're probably aware that Oregon bars, restaurants and wineries will have modified service for 4 weeks starting March 17.  This of course includes Pheasant Run winery tasting room.
Events & gatherings are also altered ~ this weekend's Wine Club release has been postponed and our First Friday in April has been cancelled.
But it's not all sad news for wine people – Wine pickup and delivery is AOK!
We are allowed to sell you bottles of wine and wine glasses- but just not together (wine tasting and on-site consumption are not allowed).
We will be open this weekend- Saturday & Sunday from 12-5pm for wine pick-ups and orders.
WE WILL BE OPEN THIS WEEKEND- SATURDAY & SUNDAY from 12-5 pm for orders and wine pick-ups.  We make wine for a living and hope that we can add a ray of sunshine to the weeks ahead.  We will also provide a special deal on ground shipping and deliveries starting next week. Order in advance and we will have it ready for you….  info@pheasantrunwine.com
Pheasant Run is going to do our part for social distancing.  Yikes!  That means we're going to have to move into the 21st century and actually activate our Instagram account (#pheasantrunwine) and post more than once a month on Facebook.  And we are revamping our website so that you can order wines easily.
We appreciate the significance of the current situation and will continue on with
"Good Wines for Good People"
Cheers!