Saturday, December 7th and Sunday Dec 8th is the 3rd Annual 'Aurora Wine & Chocolate Walk' to benefit Habitat for Humanity.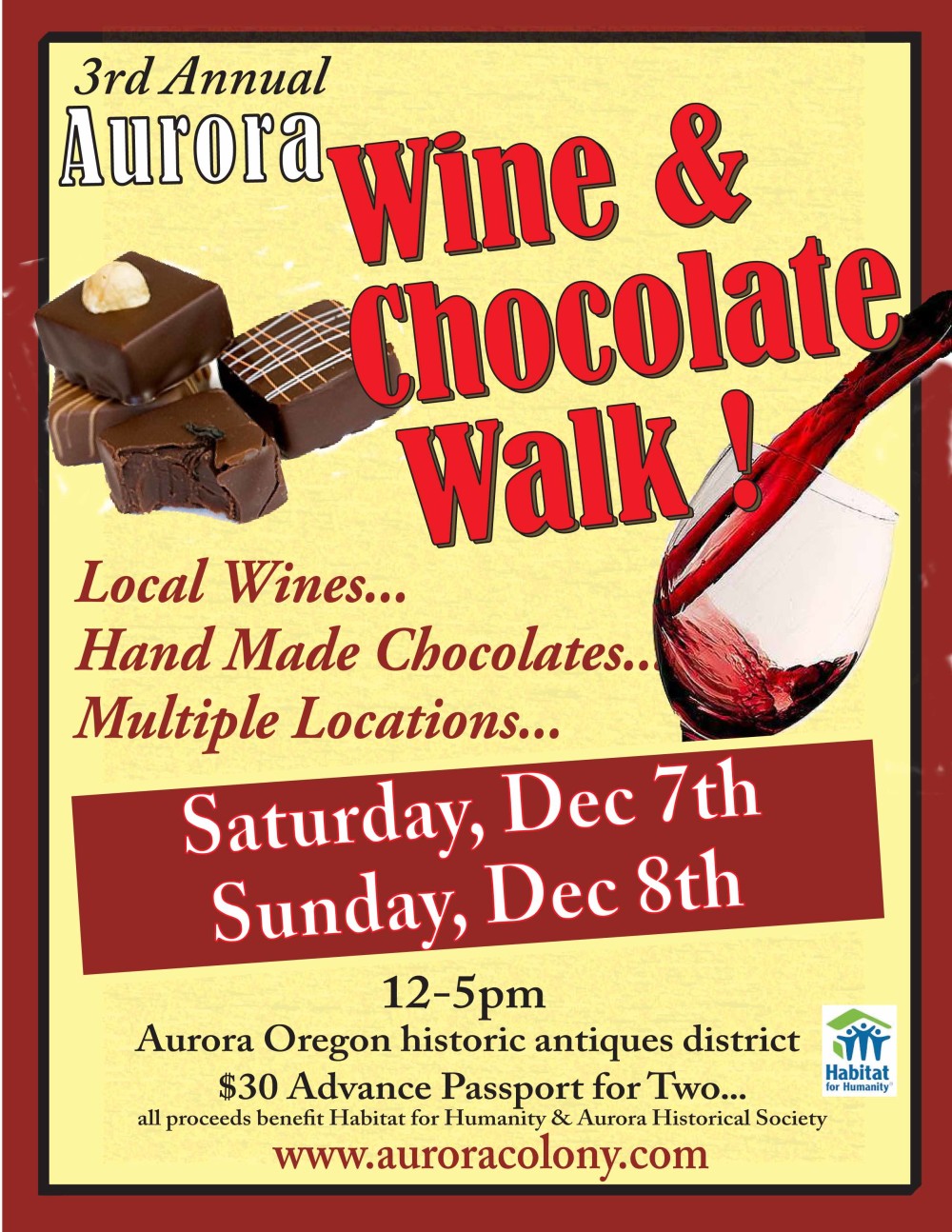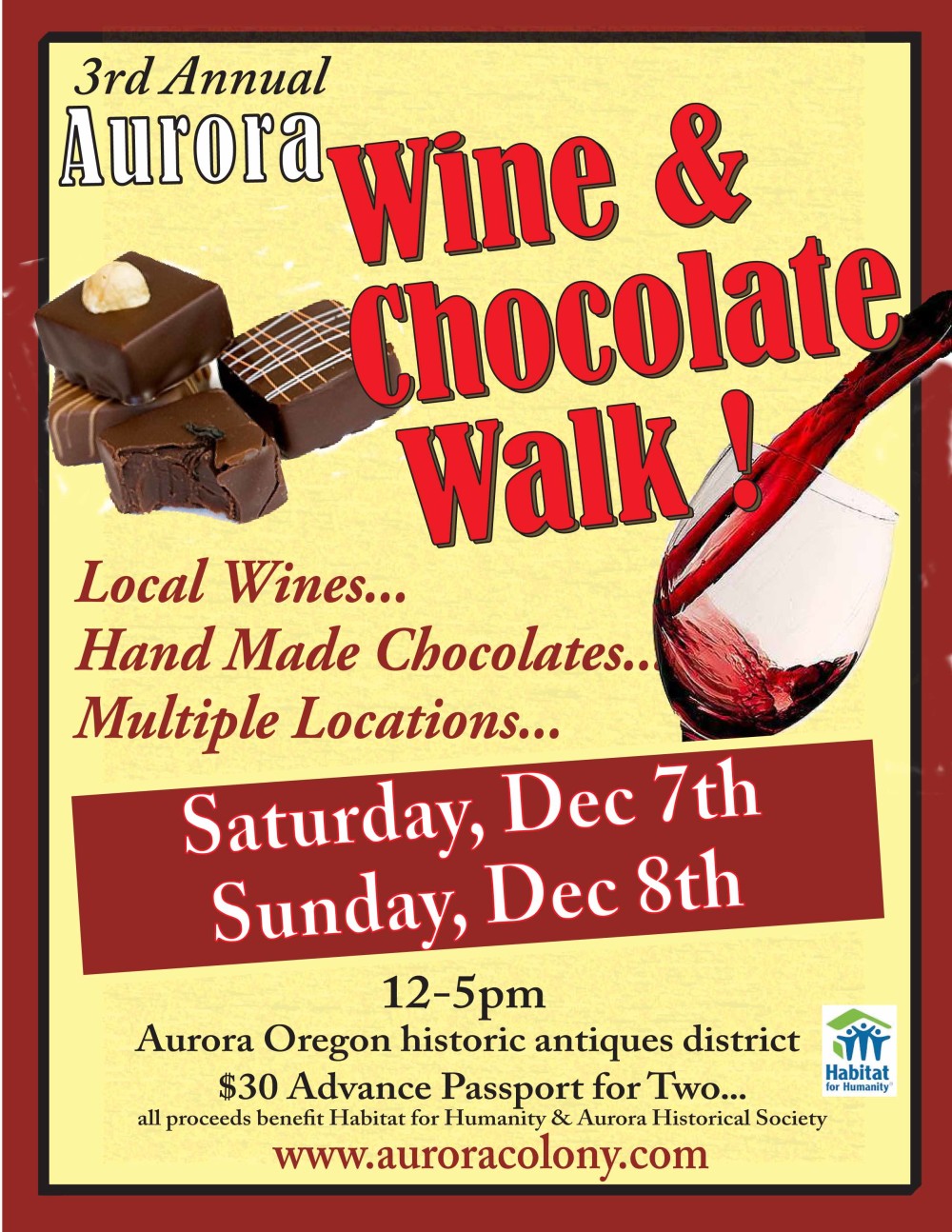 Enjoy a day in Historic Aurora- while enjoying wine and chocolate for charity! 
For a $30 donation for you receive a passport for two- including souvenir wine glasses and $12 in gift certificates to spend in the historic town- along with local wines paired with artisan chocolates and shops throughout the antique district.  Tickets can be purchased in advance through the local merchants, Pheasant Run Winery, auroracolony.com, and group-on.  All proceeds benefit Habitat for Humanity and the Aurora Historical Society.
http://www.groupon.com/deals/pheasant-run-winery-2?p=1&utm_source=newsletter&utm_medium=email&sid=73bf8a31-4766-4b25-ac17-c235c07c3912&division=portland&user=d8d2ac2c7be4dfc4c5ce52372596bca8f2e8b190c68eb5ac2aac04a9cb037c80&date=20131106&s=body&c=deal_button&d=deal-page&utm_campaign=pheasant-run-winery-2
you can also buy the tickets on line at www.auroracolony.com