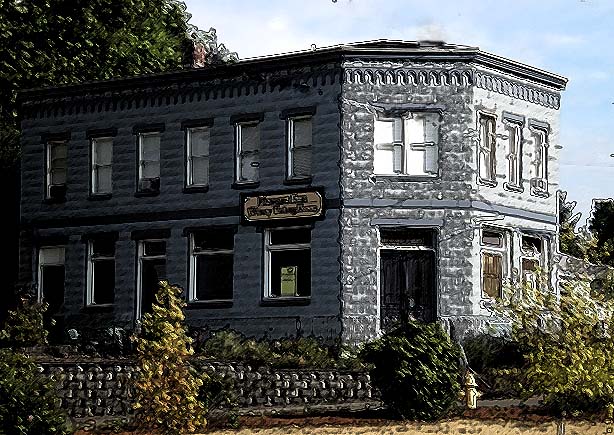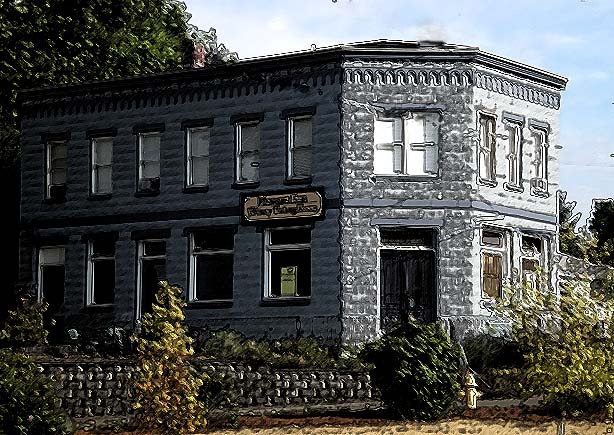 August 1st is First Friday.
And the back 'wine-garden' will be open…really! 
The back yard isn't quite finished, but at least we're allowed to use it!  We've finished jumping hoops (for now) and we are going to celebrate in style!
Aurora has been good to us and we like to highlight the local community. Our favorite local musician Joel Futch and his band of one (or maybe two) will be playing his unique style.  And Aurora's own chef Jason has concocted a few items to munch on including…
Dry brined pork loin chop, on a bed of garlic mashers, with side of roasted beet and kale saute.
Gluten & guilt free Chicken Caesar …. with organic greens, free range chicken, and gluten free croutons.
For sweets- home-made apple and blueberry cobbler topped with vanilla ice cream.
Join us for First Friday with food from 4-8 and music from 6-9.
Next Saturday, August 9th is a big day in Aurora- it's the annual Colony Days!
In the morning @ 11am is the Colony Days parade.  Small town fun features local groups, tractors, wagons, floats ! (We're  judges- who can be bought with the right beverage!)
The Vintage Street Fair takes place all day long…  The main street of Aurora will be filled with multiple vendors with great old finds and other oddities. And you can taste our latest release of BANK ROBBER RED!
In the evening @ 6pm Pheasant Run is sponsoring a concert in the Aurora Park featuring "The Cheeseburgers".  This Eugene based band will be groovin' in their Hawaiian shirts with music from Margaritaville!  And we'll have beer & wine there to keep you in the groove!
Next Wednesday , August 6th- Concert in the Aurora Park
Featuring Ian McFeron- eclectic singer/songwriter and multi-instrumentalist from Portland.