Fine, Frozen Fruit!
It's that time of year that the vines are getting trimmed back in the vineyard.  And it's really beautiful this week.  Many people have asked if this dry winter and cold snap hurts the vines.  No- it's much harder on the winemaker's and the workers.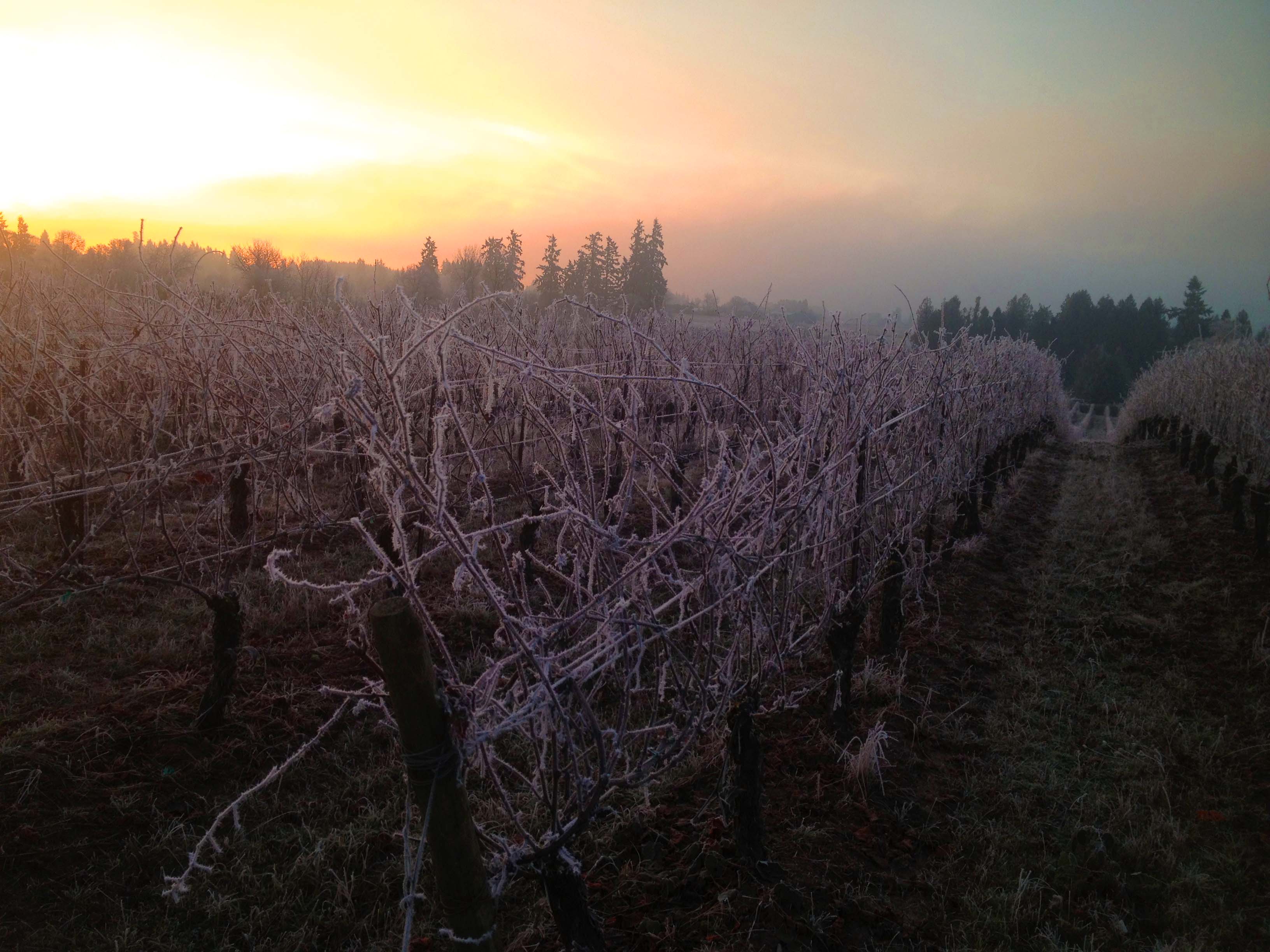 The vines are dormant and so we are pruning them back so that the new growth provides new fruit. We hand maintain our vineyards and are proud to be certified "Salmon Safe" again this year!
It's that time again; this Friday, February 7th is our "nearly famous" First Friday in Aurora. We'll be open late (sometimes 'til 10pm for you city folks).
It's cold outside, but we will have warm foods, good wine and new friends to help you stay comfortable.  We're bringing in the ever-talented JT Meier & Friend Acoustic POP Duo to play some great tunes from your past and future.  Always fun and sounding good- they know nearly every song written …so bring your requests with you.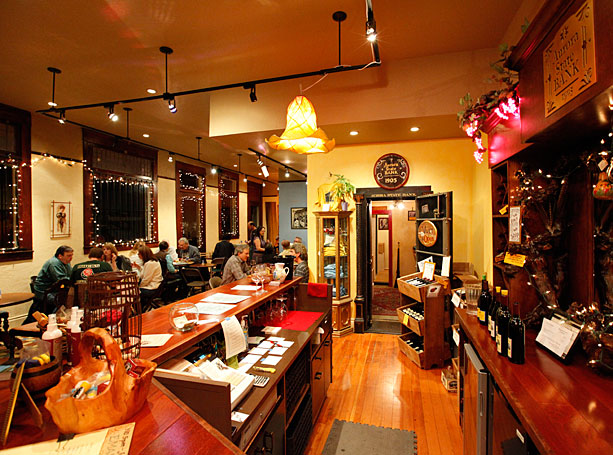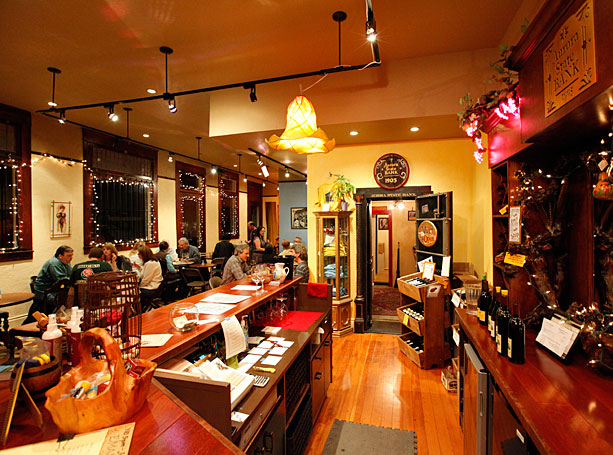 Join us for an evening of live music, good wines & light bites in the old bank building!  This month we are featuring some fantastic creations from Tara's kitchen….
NW style gumbo with smoked chicken, Andouille sausage (and a bit of kale)
Warm spinach parmesan dip
Anta pasta plate with hearty cheeses
And we'll be featuring our big, fruit forward 'SafeCracker' SYRAH.  This Walla Walla grown wine has a large flavor profile. Syrah wines usually display firm tannins (although they are typically ripe and smooth, not abrasive like younger reds can be), a medium to full body, and the rich round flavors of black cherry, blackberry, plum, bell pepper, black pepper, clove, licorice, dark chocolate and smoked meat.
Ours is Dark plum and tobacco on the front end, along with spicy, peppery flavors and soft tannins on the finish.  This wine develops as you enjoy it; as layers of dark fruit and spice flavors unveil themselves upon each sip.  Aged 28 months in small French and American Oak barrels. Not too rich, but full enough to handle even the darkest nights….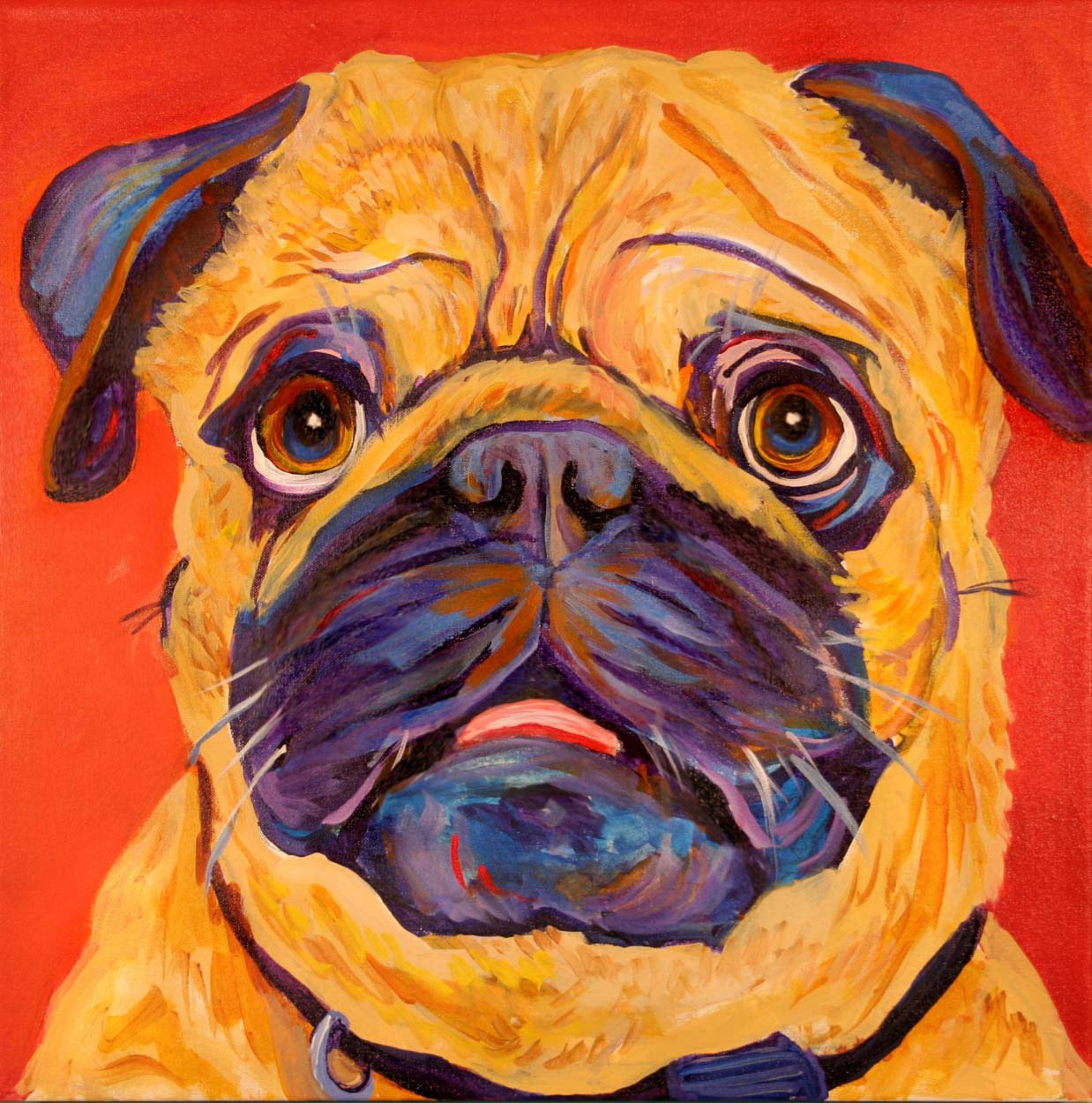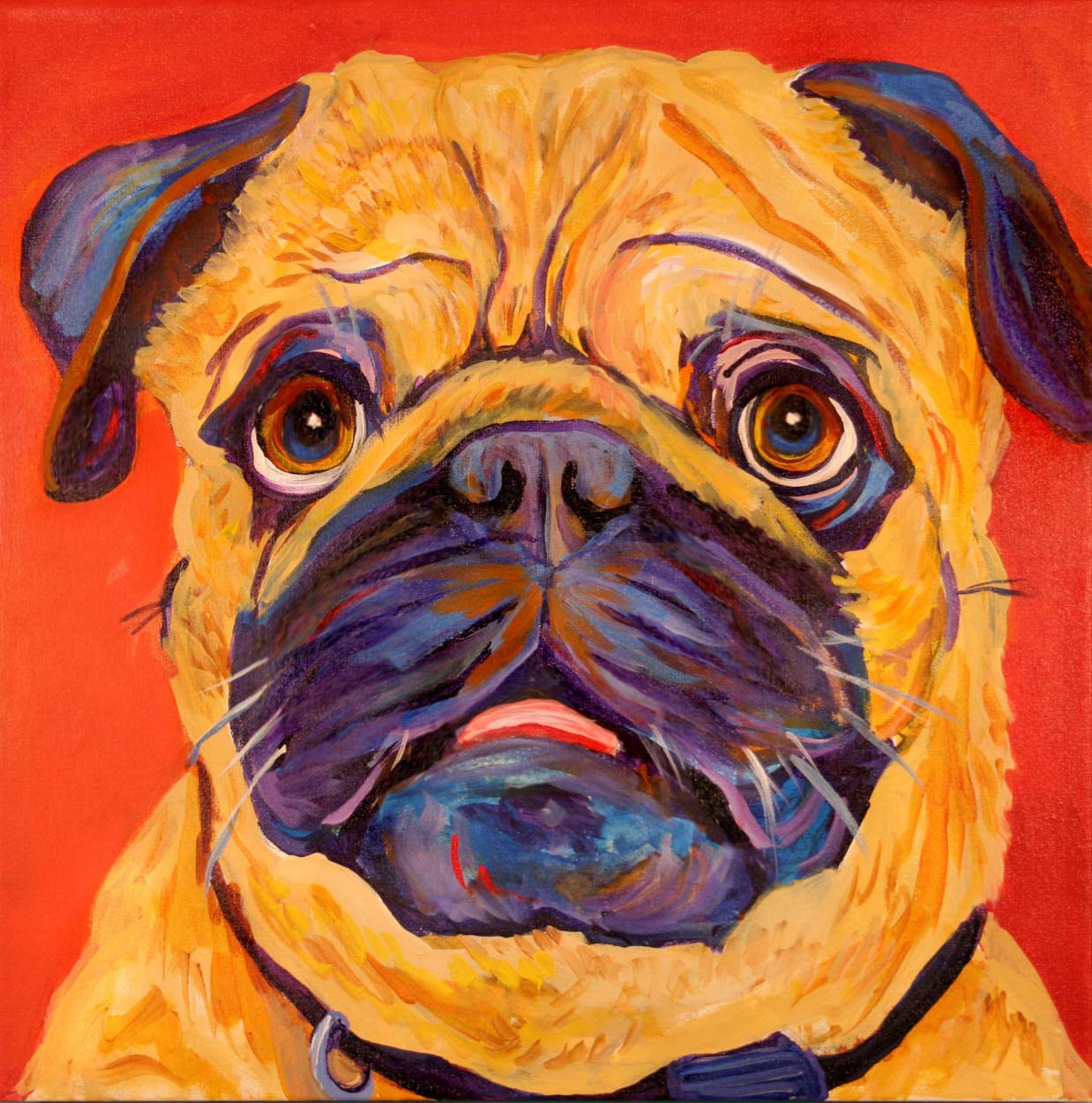 And we have some really fun, bright art on the walls featuring pet portraits by Kellee Beaudry.  A native Oregonian she works mainly in paints & pastel and has become a fixture at many NW art fairs.  Her energetic paintings of dogs (and other animals) are hung in homes across the country.  She does many works on commission and the paintings are a treat to see!  For more information www.4muddypawsart.com
Come on out & see us soon!
Open Weekends Friday, Saturdays & Sundays from 12-5pm.