This Weekend is Aurora Colony Days and our 6th anniversary of being open!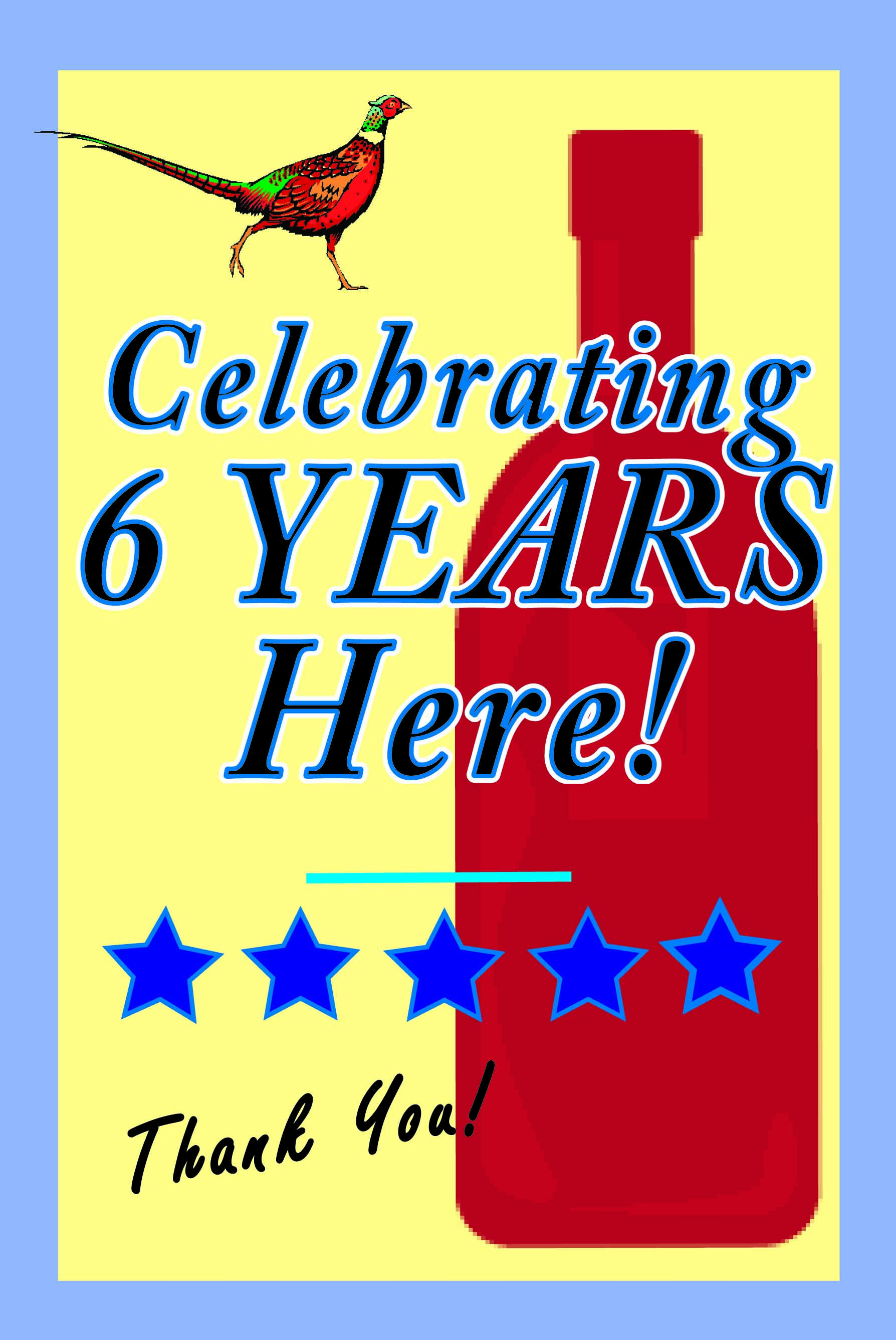 Hooray!  Since over 90% of businesses fail in the first 5 years we feel very fortunate to have made it this far.  Thanks for being fans of the wines- we couldn't do it without you!
Come  enjoy our new wines- including our Super(Duper) Walla Walla Sangiovese the bubbly prosecco style Sparkling White and more!
Tonight August 12th it's Pulled Pork in the shady back garden with music by Scott Denis from 5:30-8:30.  Cheers!
Join Pheasant Run & the Wine-A-Bago for great music at Sat Aug 13th Colony Days with the disco dance party!
Free concert in the park.