Vineyard Posts? As artwork!
( we thought of this before Martha Stewart!)
Vine Post Painting Party- Sunday, June 7th 1-4pm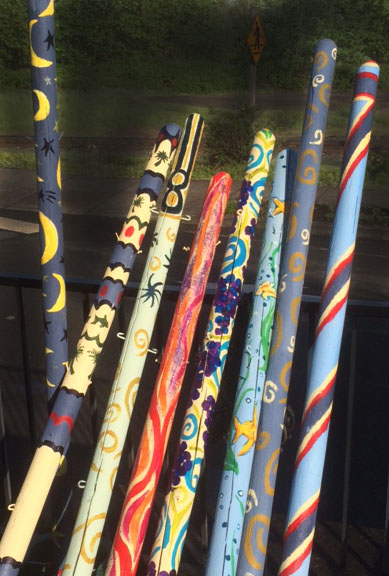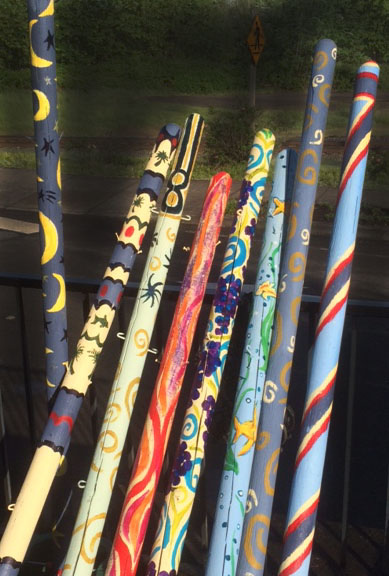 Every year in the vineyard we lose or break a few posts as the gusts of wind run through the vines- or as we tighten the lines of the cordons as the grapes grow in the peak of summer.
Over the past few years we enjoyed many a glass of wine around the bonfire of posts.  Then we had the creative idea to make something fun out the remnants- and voila!  Garden art!
Come on out on Sunday June 7th as the Aurora Artisan is putting on post painting party to help fund the summer aurora art show!  Just $20 per post and we have all the paint plus supplies.
RSVP on facebook to the artisan  www.auroraartisan.com
First Friday in the back yard.  Join us for great food and fun this Friday, June 5th.  The fabulous JT Meier on guitar & vocals.  From 6-9pm.